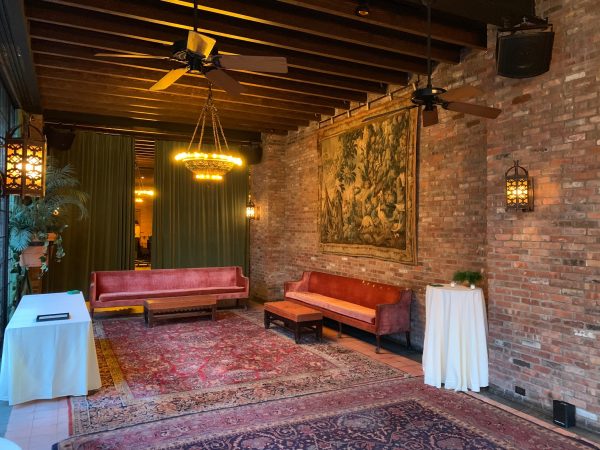 Bowery Hotel
The Bowery Terrace, an event space within the Bowery Hotel in New York City, has a capacity of 600 guests. Mike Sinclair at Audio Inc. was retained to upgrade the overall audio quality while reducing noise intrusion into the guest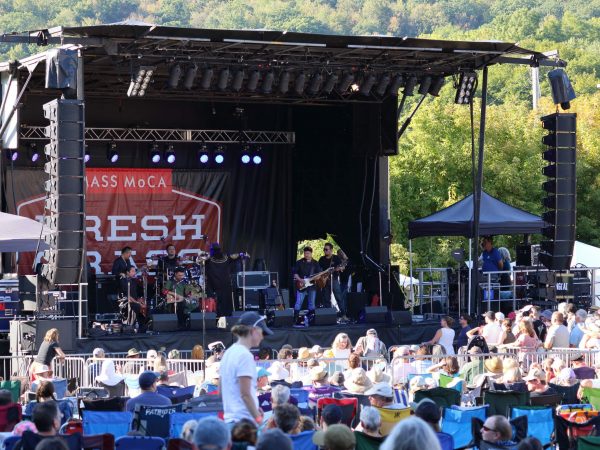 FreshGrass Music Festival
The three day FreshGrass Festival, put on by MASS MoCA in North Adams, MA, featured music legends such as Mavis Staples to top contemporary players like Andrew Bird, Calexico, and Iron & Wine. Jason Raboin at Klondike Sound LLC. chose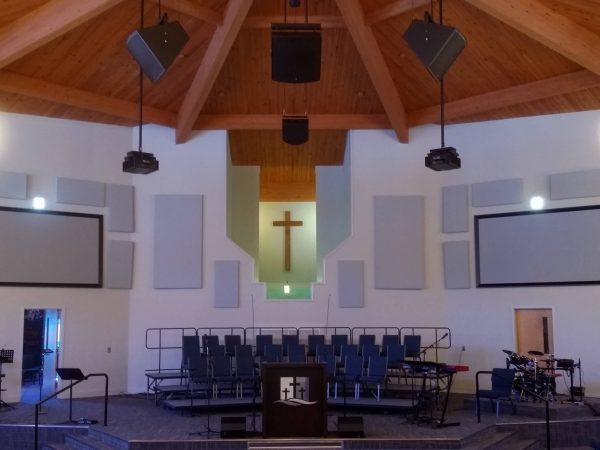 Trinity of Fairview Baptist Church
For over a decade, Fletcher North Carolina's Trinity of Fairview Baptist Church has used a number of loudspeaker design approaches and systems in search of their perfect sound. The church entrusted B&R Audio founder/owner Bruce Jensen to design and install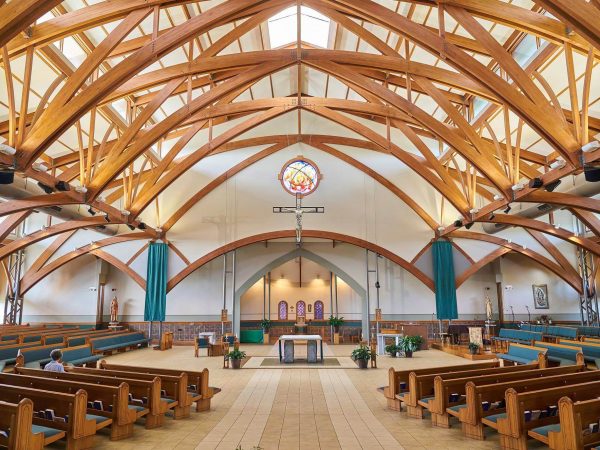 Saint Sabina Church
In 2003, the Saint Sabina parish dedicated an architecturally unique worship space enabling greater accessibility and versatility to serve their diverse and growing congregation. Following numerous PA upgrades, leading Kansas City AV integrator Advanced Sound & Communication (ASC) was selected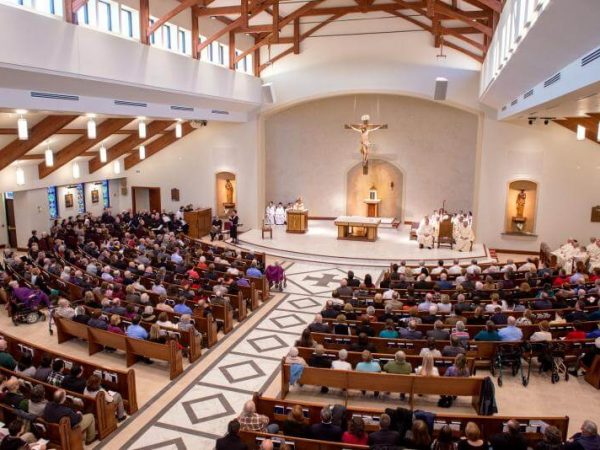 Saint Pius Tenth Church
When Saint Pius Tenth Parish's church in Western New York was completely destroyed by a fire, Father Paul Bonacci likened the catastrophe to Good Friday and assured his congregation that a wonderful Easter Sunday would surely follow. The parish entrusted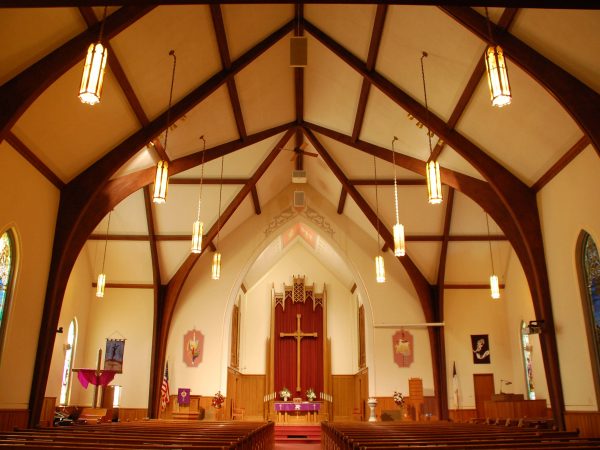 St. Paul's Lutheran Church
Proud of its German heritage, New Ulm, Minnesota, boasts German-style breweries, a 45-foot-tall glockenspiel, a monument to a 9th century German hero – and St. Paul's Lutheran Church. This stately brick church features traditional architecture, with high ceilings, wooden pews,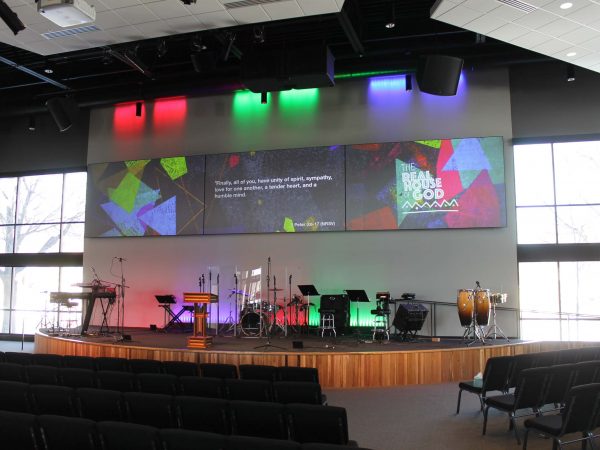 Sanctuary Covenant Church
Sanctuary Covenant is a vibrant, multi-ethnic, urban gospel church in a historically neglected North Minneapolis neighborhood. After 14 years of utilizing public school building space as a portable church, Sanctuary Covenant (The Sanctuary) built a permanent worship center in the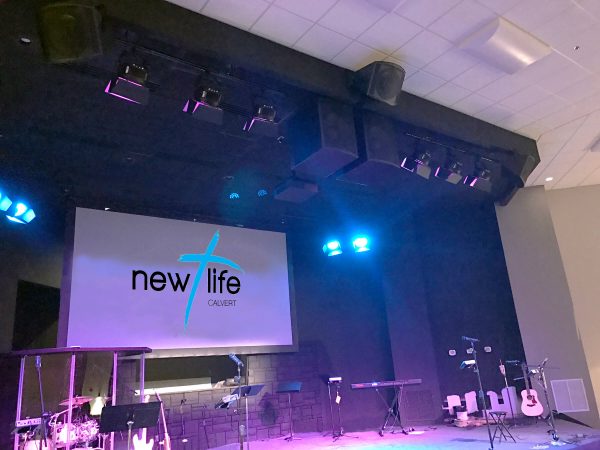 New Life Church
From its humble 1999 beginnings with a double-digit congregation, New Life Church has grown into multiple churches and video venue campuses with over 5,000 regular attendees throughout the D.C. Metro area. New Life Church entrusted leading Midwest integrator Audio Video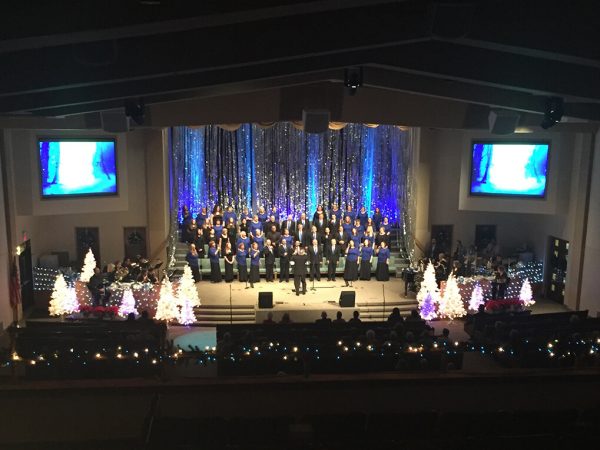 First Baptist Church of McAllen
With Christmas fast approaching, the congregation of First Baptist Church was excited about upcoming holiday concerts featuring Grammy and Dove Award-winning artist Jason Crabb and the church's own Celebration Choir and Orchestra. However, they were less than excited about the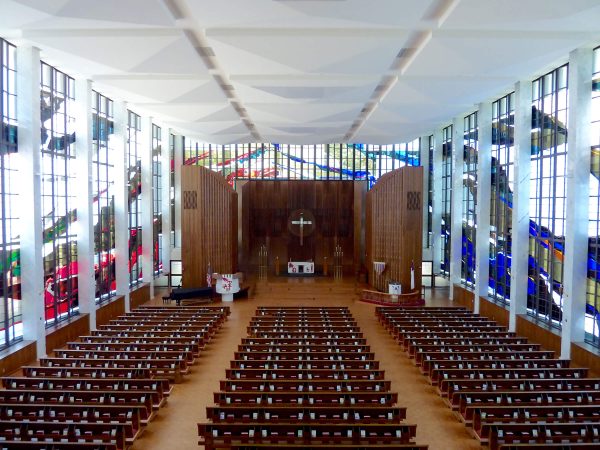 Lovers Lane United Methodist Church
In the late 1940s, a small group of faithful founded this Methodist Church on a Dallas street called Lovers Lane. Though the Church has since moved several blocks away, the name remains a part of its history and culture. Lovers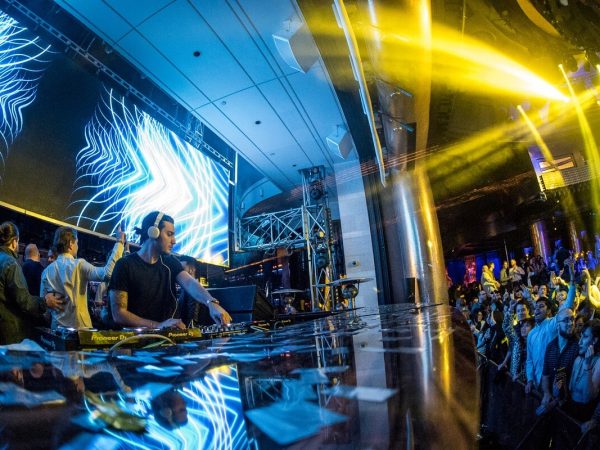 XS Nightclub
When celebrated hotel impresario Steve Wynn set out to create a luxurious new superclub inside his Encore Las Vegas hotel-casino, he knew that only the very best would do. Wynn engaged legendary sound designer John Lyons to create the system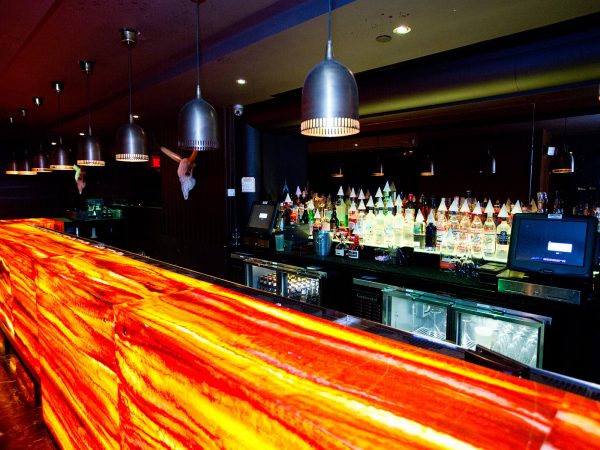 Toro Toro Pan-Latin Steakhouse
Chef Richard Sandoval's Toro Toro Pan-Latin Steakhouse in Washington, D.C. is noted for its high-end Central and South American cuisine. Descend the restaurant's cage-enclosed stairs after 10 p.m., and you step directly onto the dance floor of a beautifully appointed,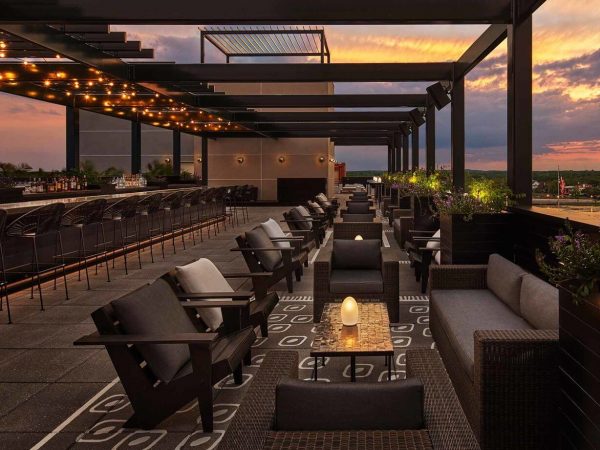 The Asbury Hotel
The Asbury is a fashionable boutique hotel that melds Asbury Park, New Jersey's rich rock & roll past and shiny future into a new kind of nightlife destination for the city. The hotel selected USIS AudioVisual Systems to design and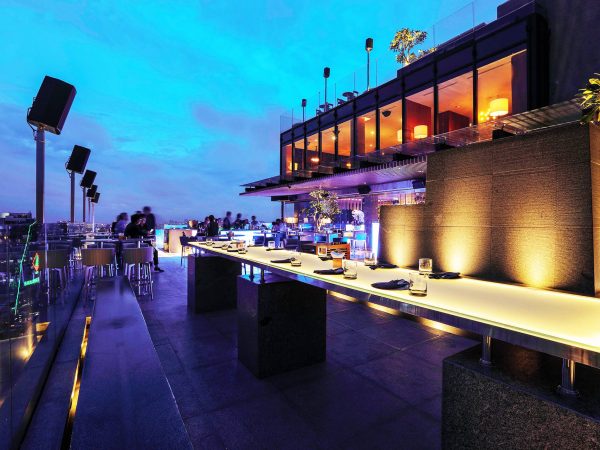 SOHY Sky Lounge & Dining
SOHY Sky Lounge & Dining is a premium entertainment and dining venue perched atop downtown Saigon's Centec Tower. Bringing the sights, sounds and tastes of the city to life every night, SOHY includes an indoor/outdoor Sky Lounge, Champagne Garden, Star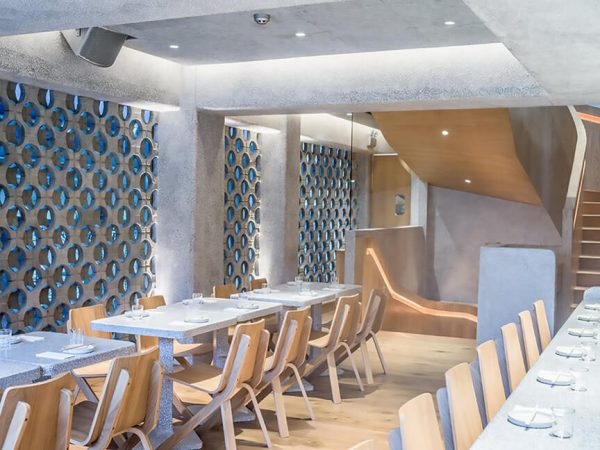 Renkon Saigon
Like its bustling District 1 neighborhood, Renkon Saigon is a fascinating fusion of old-world charm and fast-lane modernity. Taking inspiration and appreciation for Japanese culture, Renkon is a project of The Eight Four Collective, an innovative hospitality group that brings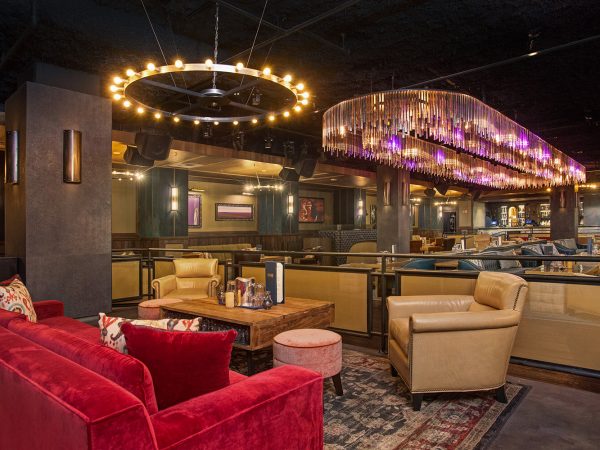 Oxford Social Club
The Pendry San Diego is an elegant boutique hotel that has quickly become an entertainment and culinary hub within the city. The hotel's sophisticated Oxford Social Club was designed to seamlessly shift from a low-key lounge into a high energy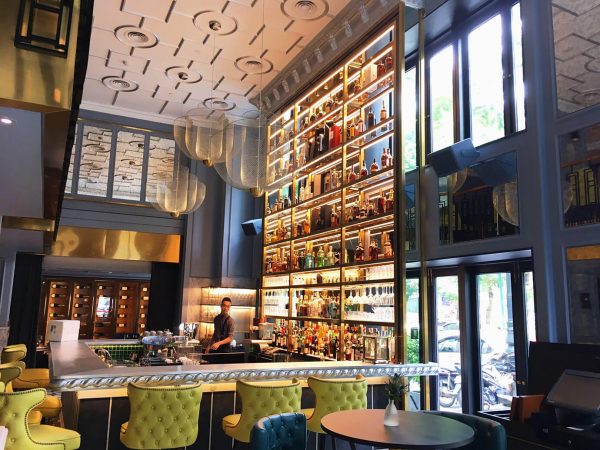 Sofitel Legend Metropole's angelina
The Hotel Metropole Hanoi has a rich and storied history dating back to 1901 when it first welcomed famous actors, ambassadors and heads of state from around the globe. Due to the prestigious standing of this world's first Sofitel Legend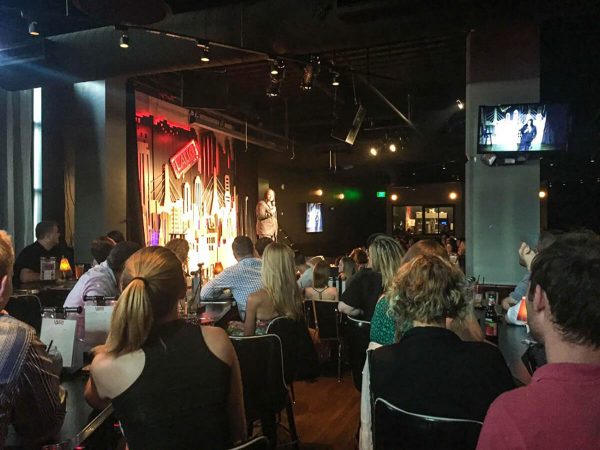 Laugh Boston
Laugh Boston is a 300-seat comedy club located in the heart of Boston's Seaport district. Looking to replace the club's old column-type speaker system with a fully professional PA, Laugh Boston turned to Parsons Audio to design and install a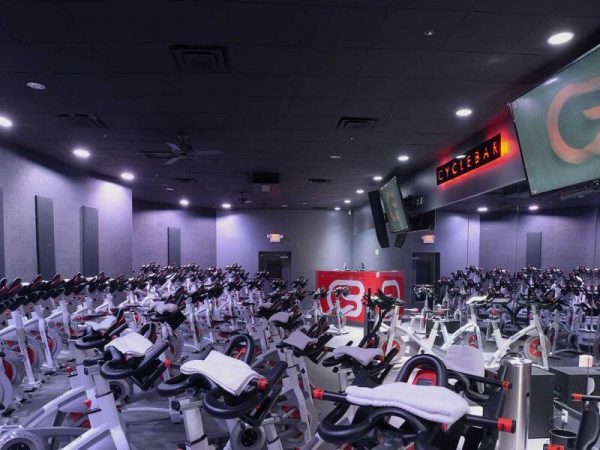 CycleBar Indoor Cycling Studios
CycleBar® is a national franchise of Premium Indoor Cycling™ studios self-described as "part sanctuary, part rock concert." Their studios create an immersive multisensory experience with pedal-pumping music to motivate riders to reach their fitness goals. CycleBar tasked Dallas-based integrator Platinum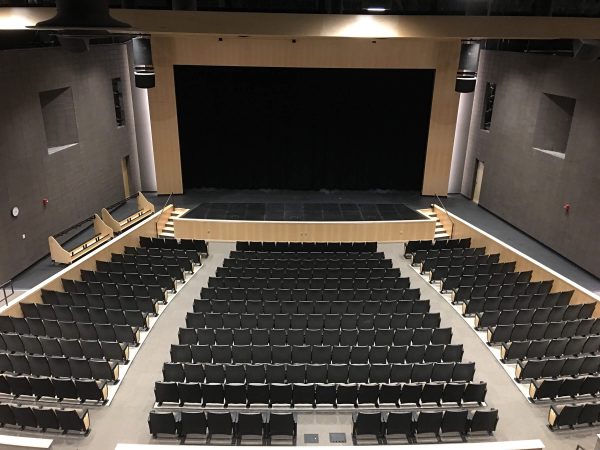 Williston High School
An oil boom spurred by technological advancements in petroleum development resulted in explosive growth for Williston, North Dakota. To accommodate a 60 percent surge in student enrollment between 2009 and 2016, the city's school district built a new $70 million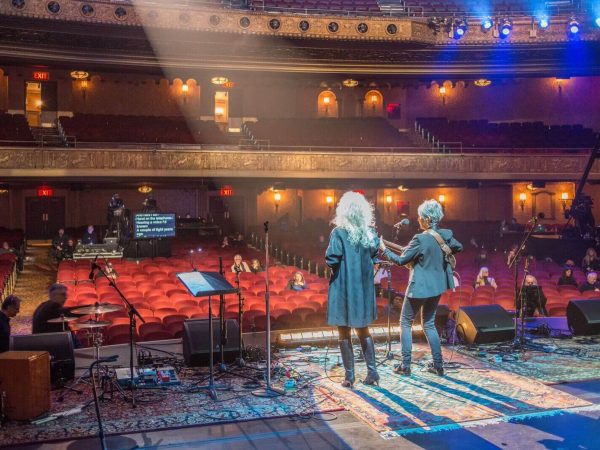 Joan Baez in Performance
Veteran tour engineer Jason Raboin has mixed shows for an eclectic roster of artists, ranging from Modest Mouse and Cowboy Junkies to Luna and Ben Lee. As the owner of Camden Sound, he also engineers for a variety of regional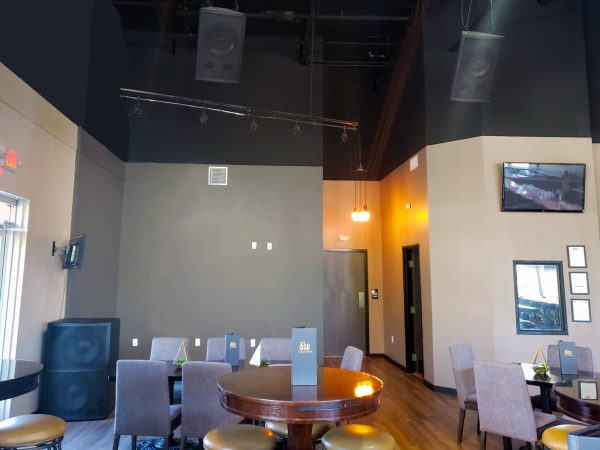 The Frisco Bar
Often described as the "Cheers" of its bustling Dallas-Fort Worth metro area neighborhood, the Frisco Bar is a haven where locals meet to enjoy live musical entertainment five nights a week along with TV sports, poker and Southwestern comfort food.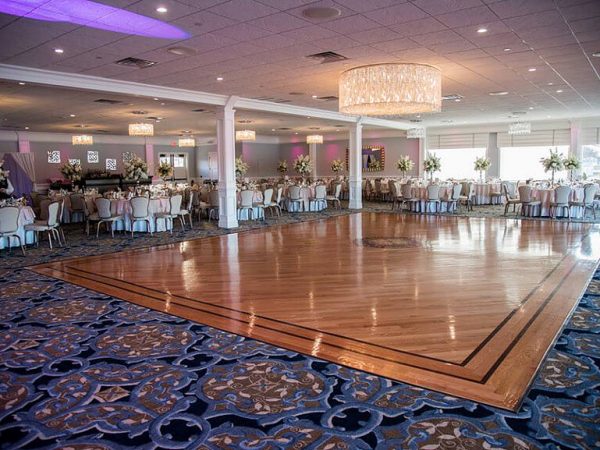 Crystal Point Yacht Club & The English Manor
Two of the Jersey Shore's premier wedding facilities have a lot in common: sophisticated charm, scenic views and elegant ballrooms. The Crystal Point Yacht Club and The English Manor also both recently selected Jersey-based integrator Synapse Audio Visual Designs to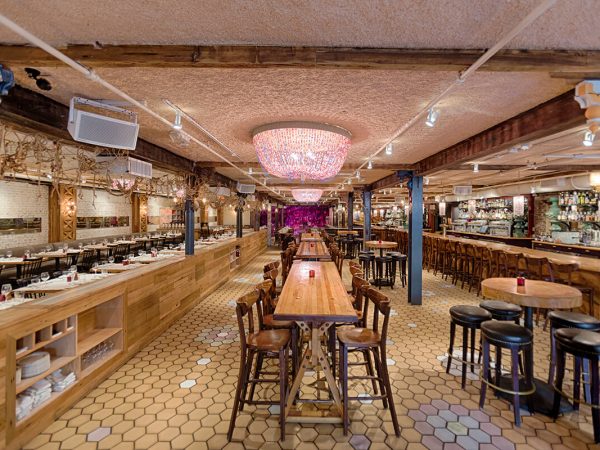 Beat Hotel
Located in the heart of historic Harvard Square, Beat Hotel is not a hotel at all, but a restaurant, bar and live music venue. The Cambridge hotspot revels in being a little different and draws a crowd with its live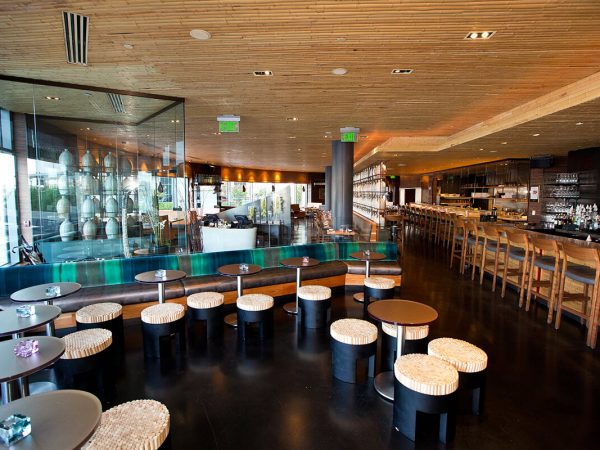 Azumi Sushi
Located at the water's edge in Baltimore's historic Inner Harbor, elegant Azumi Sushi complements the city's reputation for great seafood while fitting in perfectly with the area's upscale vibe. The Japanese-influenced, stylish yet comfortable restaurant features a main seating area,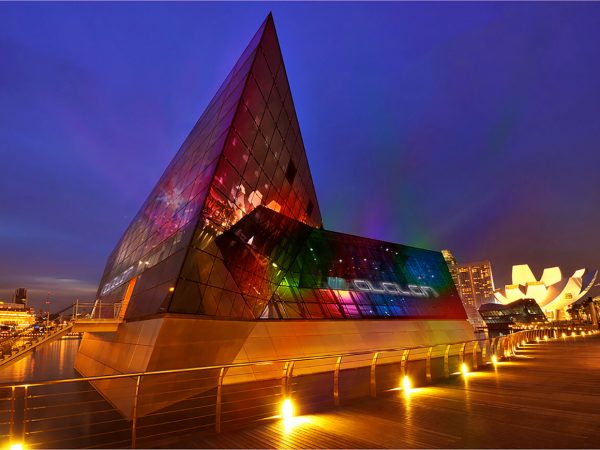 Avalon and Pangaea
Avalon and Pangaea reside in the Marina Bay Crystal Pavilion, a three-dimensional glass diamond structure designed by noted architect Moshe Safdie. Avalon is split over two levels comprising over 17,000 square feet. The first level is a club lounge, with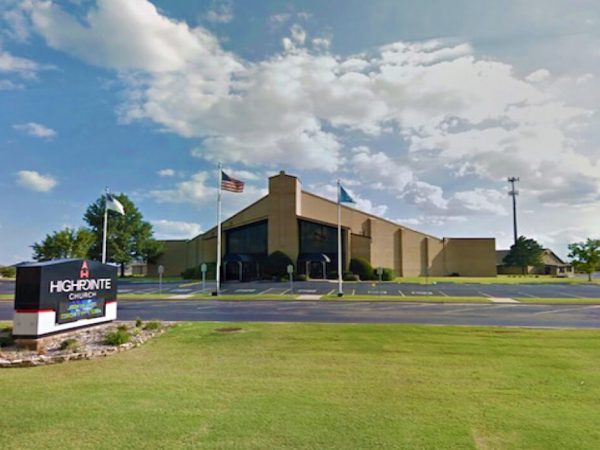 Highpointe Church
When Highpointe Church in Oklahoma City was struck by lightning in a severe electrical storm, demolishing the main building's electrical systems and all connected lighting and audio equipment, its leaders didn't hesitate. They called on 35-year veteran systems integrator and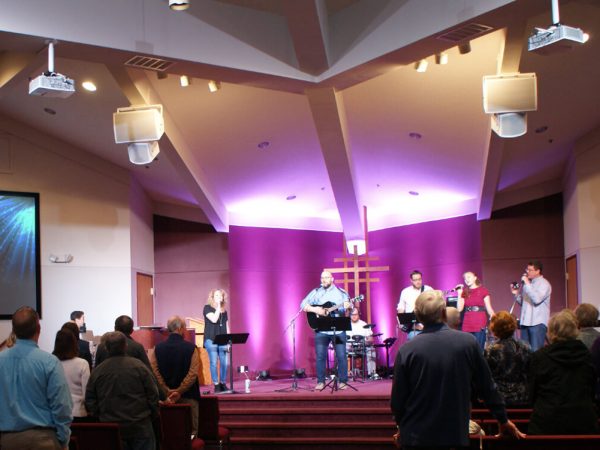 Creekside Bible Church
Creekside is a non-denominational independent Bible Church in Colorado's majestic Front Range foothills. Having moved to a more modern sound for all their worship, Creekside Bible Church realized their aging sound system needed updating to support services in which reinforced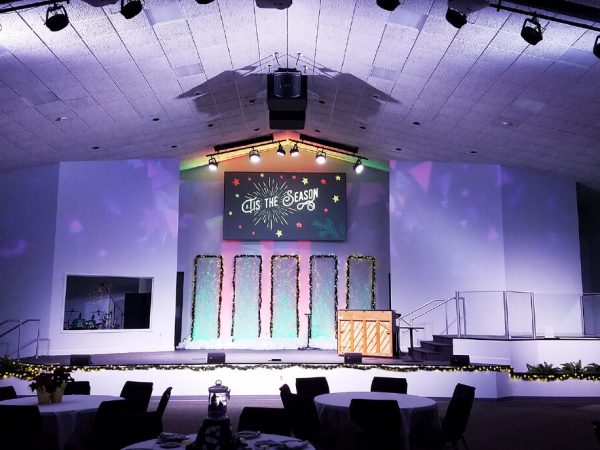 Christ's Church
Christ's Church of Winterville, North Carolina embraces a contemporary style of worship to present their message in a compelling and engaging manner. Consequently, audio visual upgrades were a major part of the extensive renovation project that has transformed their vworship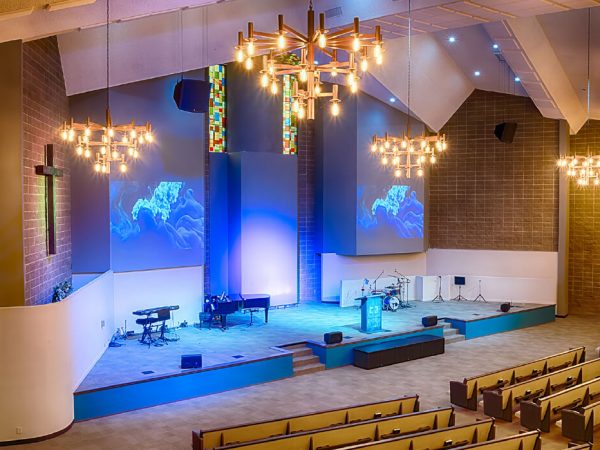 Calvary Chapel Tustin
Calvary Chapel Tustin is a 600-seat, 1970s-era Nazarene church located in Santa Ana, California. Based on their continued success with other Calvary Chapel affiliates in the area, BESA-Bowls Engineering Sound & Acoustics was selected to design and install a major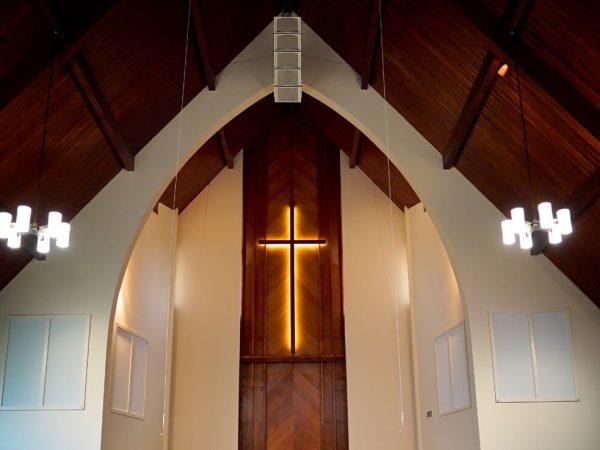 Anaheim Christian Reformed Church
Southern California's Anaheim Christian Reformed Church has an elegant 300-seat sanctuary with a 42-foot high peaked ceiling, rich woodwork, and plaster and glass surfaces. While the architecture is awe-inspiring, its highly reflective hard surfaces present acoustical challenges. As part of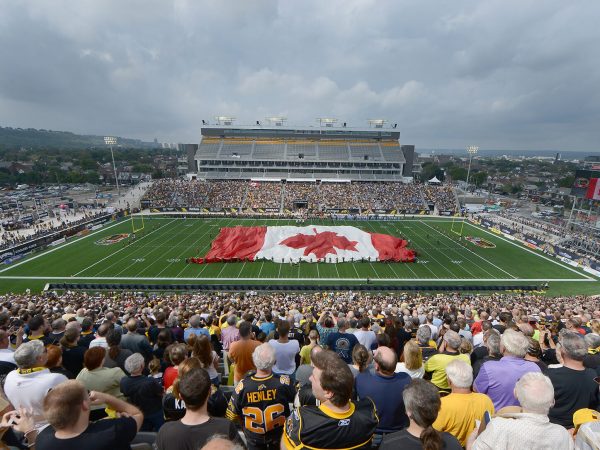 Tim Hortons Field
When the Ontario region surrounding Toronto was named as the host of the 2015 Pan American Games, the entire region began preparations. To host soccer games, a new facility, Tim Hortons Field, was erected in the city of Hamilton. The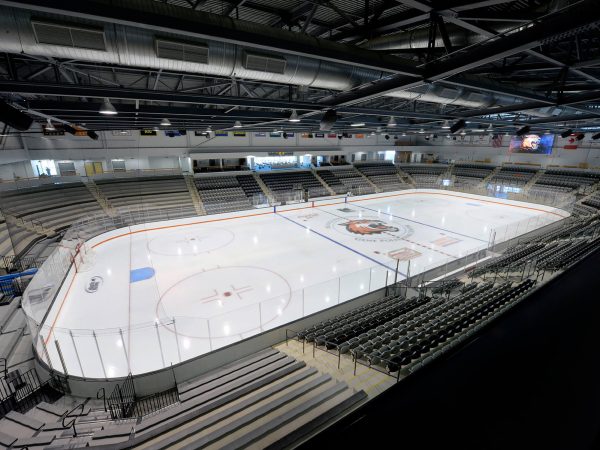 RIT Gene Polisseni Center
Completed in September 2014, Rochester Institute of Technologies' Gene Polisseni Center is home to the RIT men's and women's hockey teams, though the multipurpose facility also hosts commencement exercises, concerts and performing arts events. Having experienced the limitations of its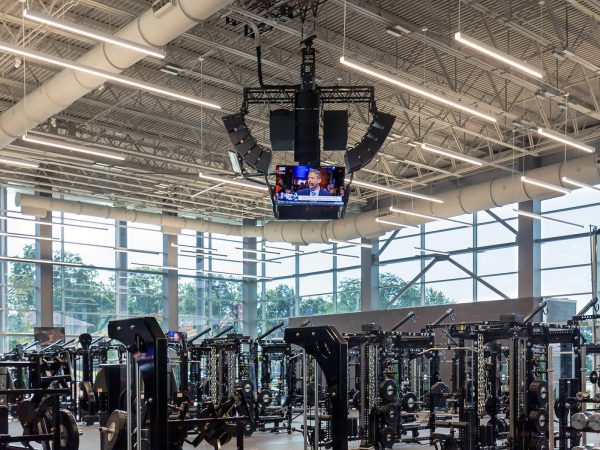 Purdue Football Performance Complex
Purdue University's Football Performance Complex was created to inspire and energize players and recruits while centralizing all football program operations into a single building. The heart of the facility is a 20,900-square foot weight room designed as a flexible training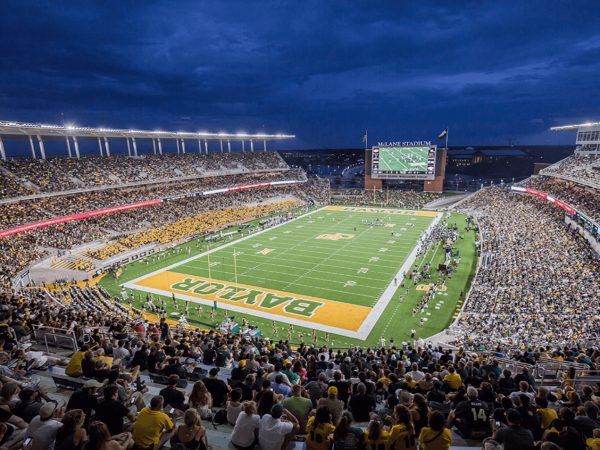 McLane Stadium at Baylor University
Texas has always had a reputation for great football and for doing things in a big way. No surprise then when Baylor University build a $250 million, 45,000-seat, 15-story riverfront football stadium in 2014 for their beloved Big 12 Conference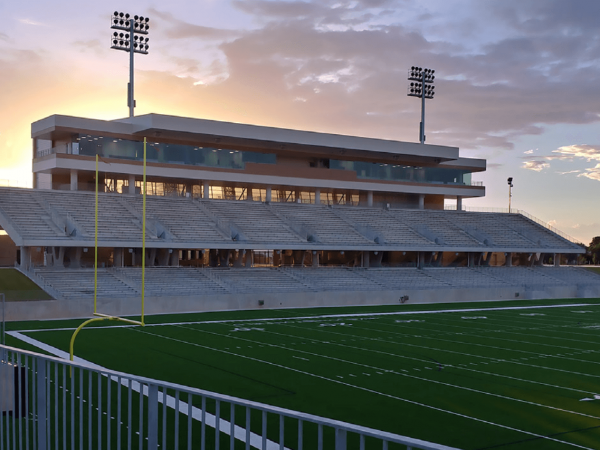 Legacy Stadium
Two years in the making, the Katy Independent School District's $72-million Legacy Stadium serves more than 77,000 students from the suburban Houston district's eight high schools. The 12,000-seat, major-league caliber sports venue hosts football, soccer and lacrosse games, as well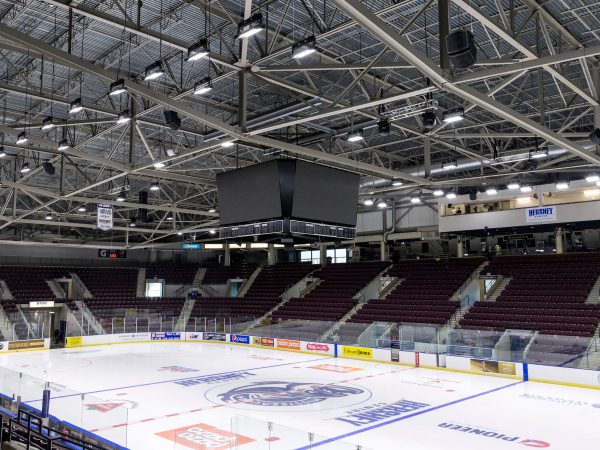 Hershey Centre
The Hershey Centre is a multi-purpose sports and entertainment complex located in Mississauga, Ontario, Canada. Home to the Ontario Hockey League's Mississauga Steelheads and the NBA Development League's Raptors 905, the facility also hosts a wide variety of events, ranging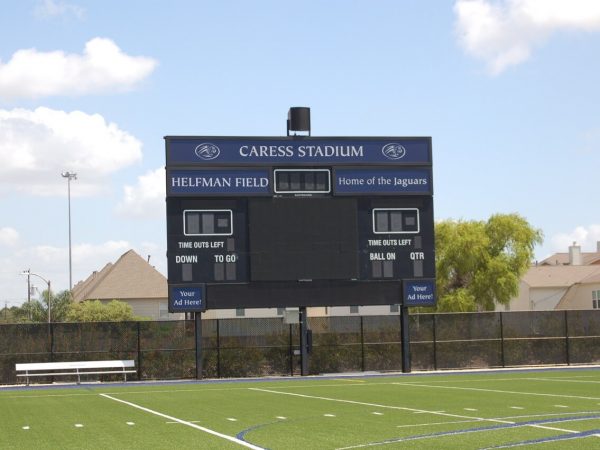 The Emery/Weiner School
The Emery/Weiner School is a private, college-preparatory, Jewish middle and high school located in southwest Houston. The elite school prides itself in its experiential learning program and co-curricular traditional offerings, including dynamic arts and athletic programs. School facilities manager Terry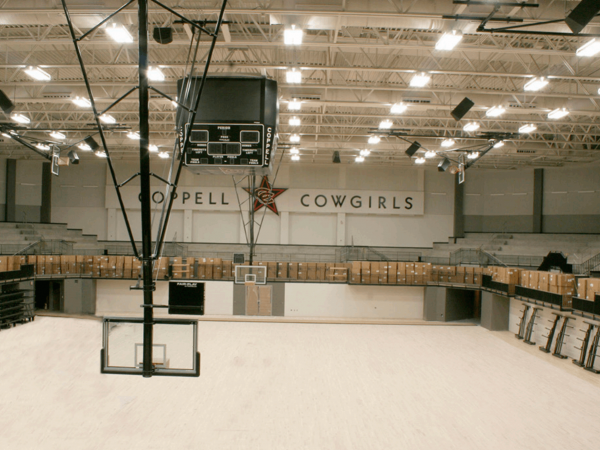 Coppell High School Arena
High school sports are a big deal in Texas and Coppell High School is no exception. Part of the Coppell Independent School District in northwest Dallas County, the 5A-rated school is the alma mater of top professional athletes, such as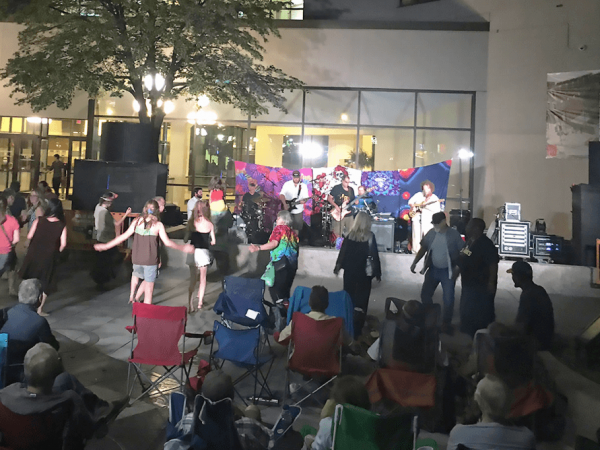 Iowa City Cultural Events
Iowa City's Steve Cook Sound Production provides audio reinforcement for concerts, festivals, and corporate and private events. Owner Steve Cook relies upon compact yet powerful Fulcrum Acoustic loudspeakers to provide great sound for events including Iowa City's Friday Night Summer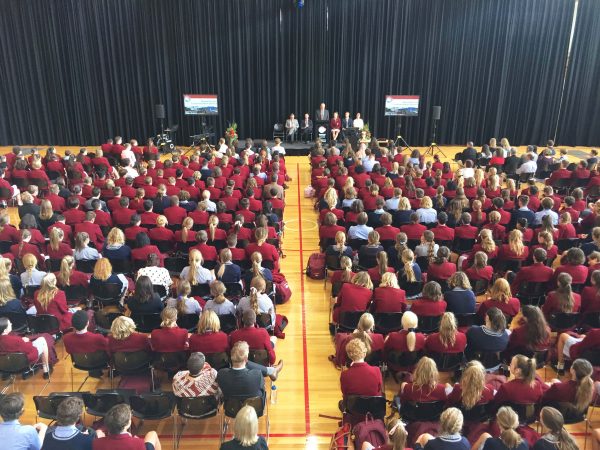 Christian College Geelong
Christian College is a primary-to-grade 12 independent school located over five campuses in Geelong, Victoria, Australia. The school's Major Events team is responsible for the setup and operation of audio, visual and lighting for events as diverse as band performances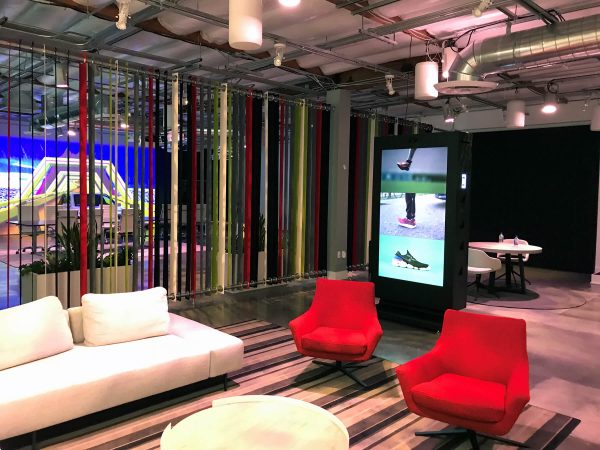 TruClear Global Experience Center
With online commerce forcing brick-and-mortar businesses to up their games, TruClear Global is integrating digital and social media with physical locations to turn a point of sale into a point of engagement. TruClear Global selected Blue Haze Entertainment to design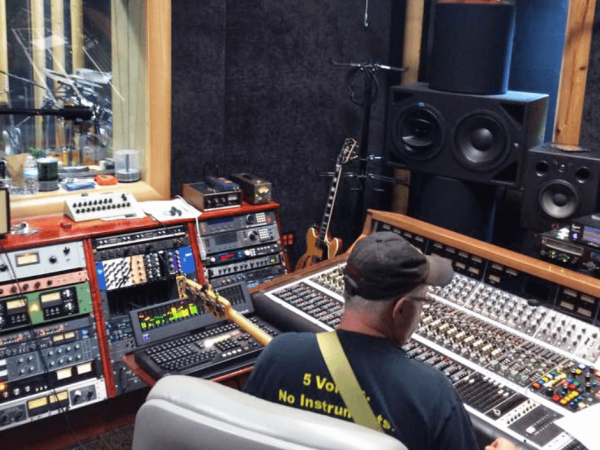 Casa Croftorius Studios
Bobby Croft's long and storied musical career includes playing bass with The Derek Trucks Band, and with his longtime friend and rock legend Gregg Allman. Performing on stage since age 9, Croft began producing and recording when he was 20,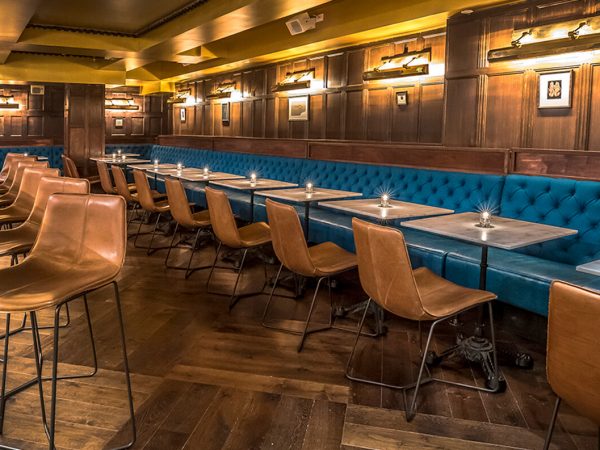 Life Hotel
Life Hotel is located in the former Midtown Manhattan headquarters of the iconic LIFE Magazine where celebrated artists lived and produced the publication. The elegant boutique hotel features 98 rooms, an upscale restaurant, and a subterranean cocktail bar said to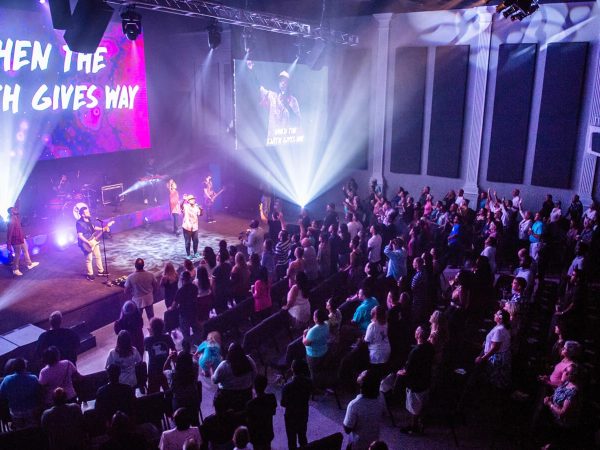 Church by the Glades
Church by the Glades (CBG) revitalized an aging house of worship with a dwindling congregation when it acquired the First Baptist Church of Lake Worth, Florida in the fall of 2016. CBG turned to ShowPro of South Florida to design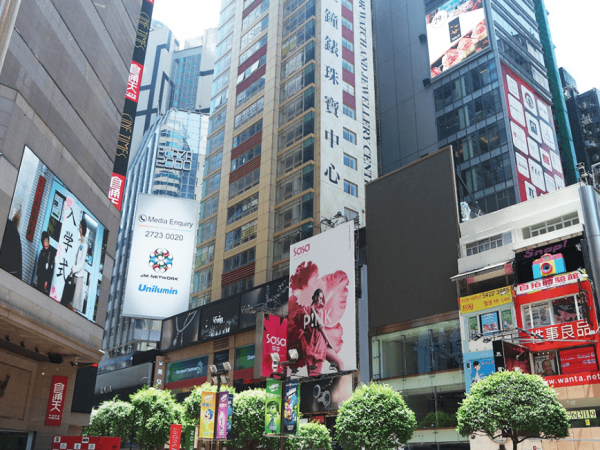 Hong Kong's Times Square
Fashioned after its famed New York City namesake, Hong Kong's Times Square is a thriving, multi-story office tower complex and shopping plaza housing fashion outlets, food stores, restaurants, cinemas and a wide range of specialty shops. Times Square's street-level open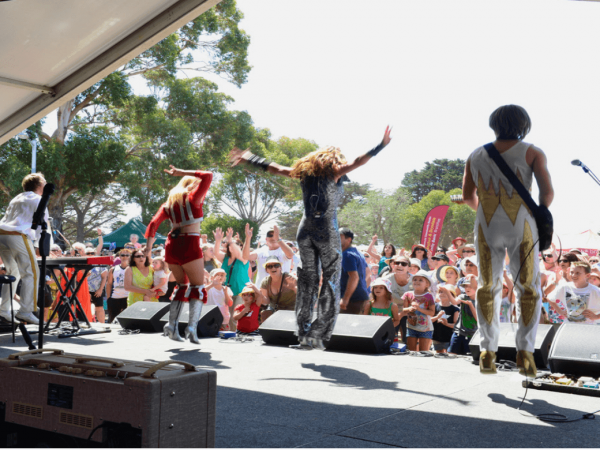 ABBA Tribute Band BABBA
It's been said that tribute bands are a dime a dozen, but great tribute bands are few and far between. As tribute bands go, BABBA is certainly in the latter category. For more than 20 years, the band has been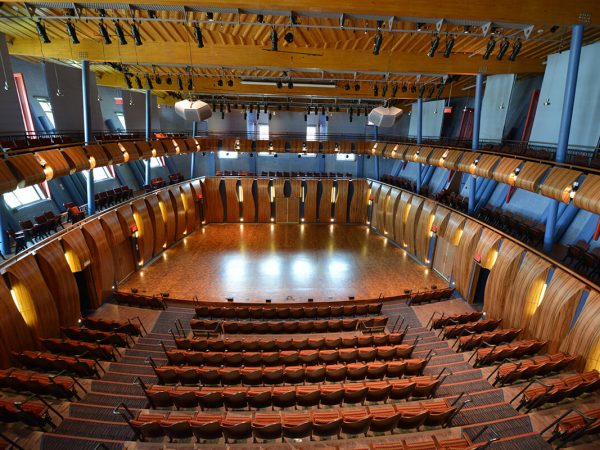 WCSU Visual and Performing Arts Center
Opened in September 2014, the Visual and Performing Arts Center at Western Connecticut State University (WCSU) is a stunning achievement in architecture and technology. Several years in the making, the 130,000 square foot facility comprises three wings – Theatre Arts,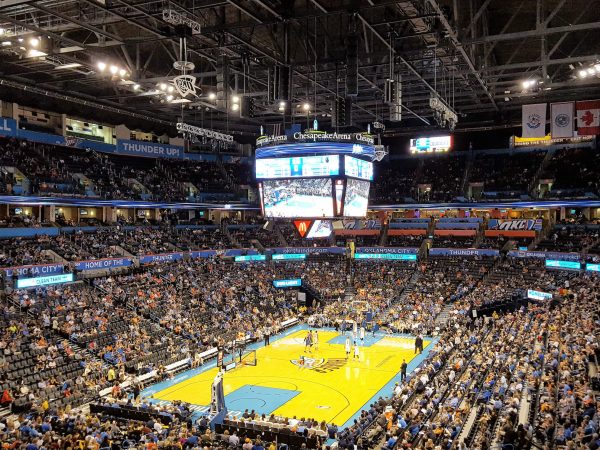 Chesapeake Energy Arena
The Chesapeake Energy Arena, Oklahoma City's premier venue for large events and entertainment, is primarily known as the home of the NBA's Oklahoma City Thunder. The Arena modernized its sound system prior to the Thunder's 2016-17 season with the first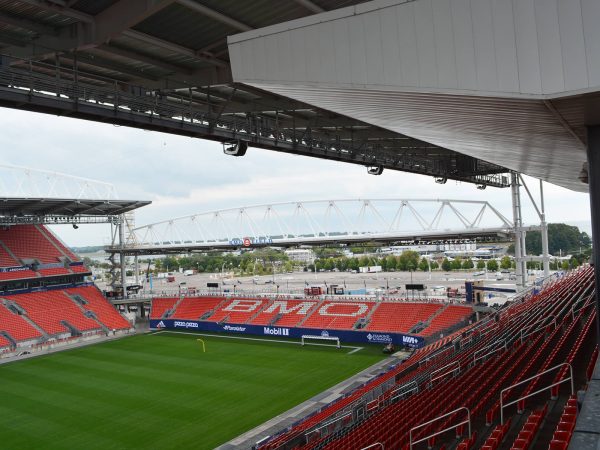 BMO Field
BMO Field plays home to Canada's national soccer team, the Toronto FC major league soccer club and the Argonauts of the Canadian Football League. With the goal of rivaling top European soccer stadiums, a major renovation kicked off in 2014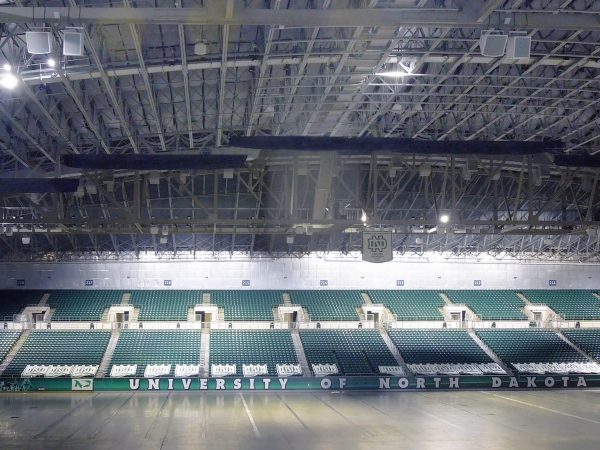 Alerus Center
The Alerus Center is Grand Forks' premiere entertainment and convention facility. When not serving as home field to the University of North Dakota's D1 football team, the Center's 20,000-seat arena plays host to events ranging from conventions and car shows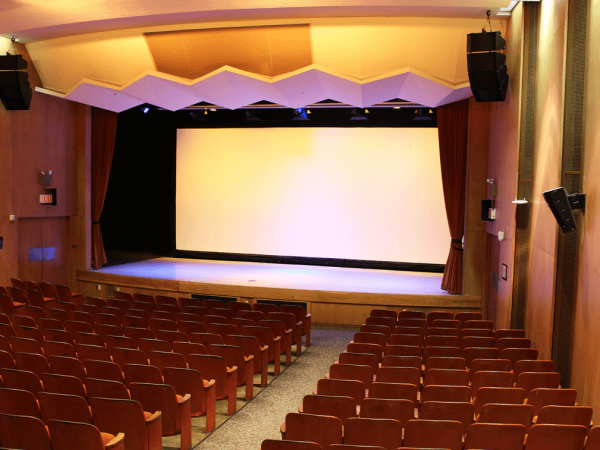 Texas Union Theater
The University of Texas at Austin's Texas Union Theater hosts a diverse array of student-centric programming including films, plays, musical performances and lectures. The university engaged Ford Audio-Video Systems to design and install a much needed AV update for the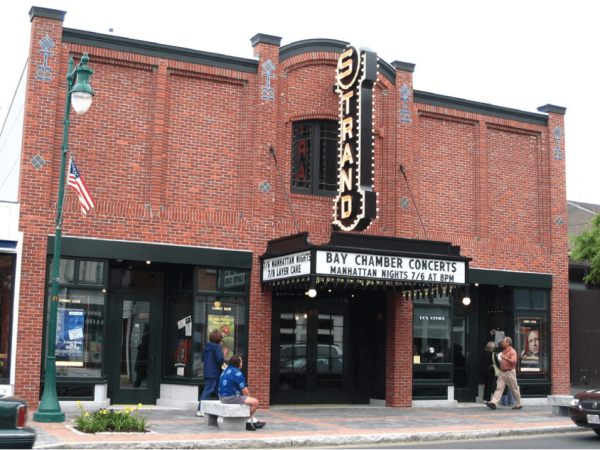 The Strand Theatre
The Strand Theatre has been entertaining audiences in Rockland, Maine since 1923. Listed on the National Historic Register, the multi-use theatre has evolved over time to host folk, rock, blues, jazz, and classical music performances, as well as films, comedy,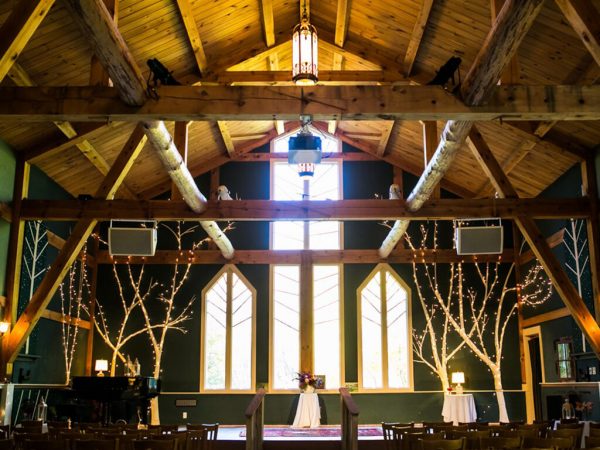 Stone Mountain Arts Center
The Stone Mountain Arts Center is a 200-seat, timber frame music hall nestled in the scenic foothills of the White Mountains in Brownfield, Maine. A labor of love for owner/ musician Carol Noonan, the Center provides a unique venue for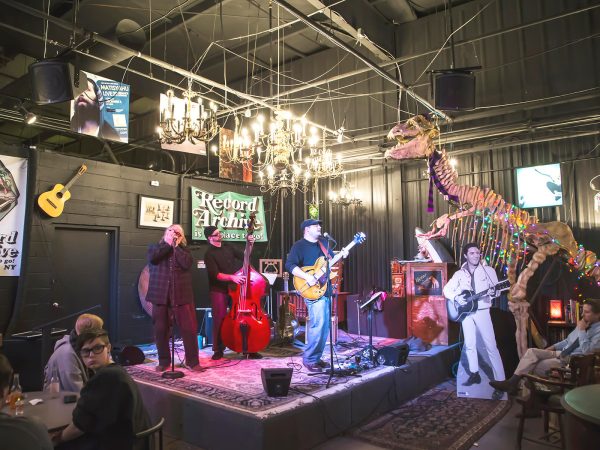 Record Archive Backroom Lounge
Record Archive has been a music and entertainment destination in Rochester, New York since 1975. Offering the largest vinyl selection in the North East, the Archive also sells CDs and DVDs, gifts, and vintage clothing and decor. To help support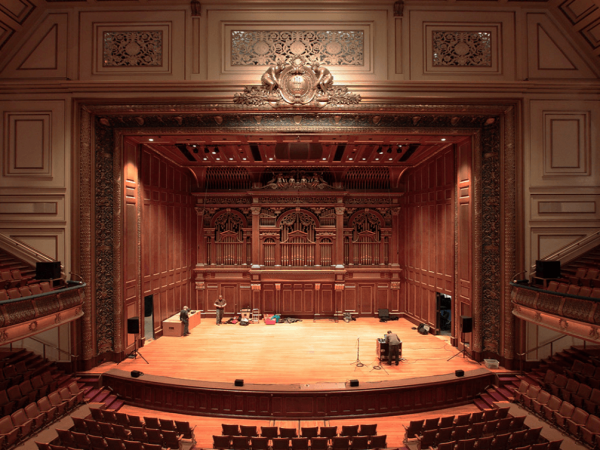 New England Conservatory of Music
Since its founding in 1867, the New England Conservatory of Music (NEC) has earned a reputation as one of the world's finest music schools. Built in 1903, Jordan Hall has become the heart of the conservatory. With performances by leading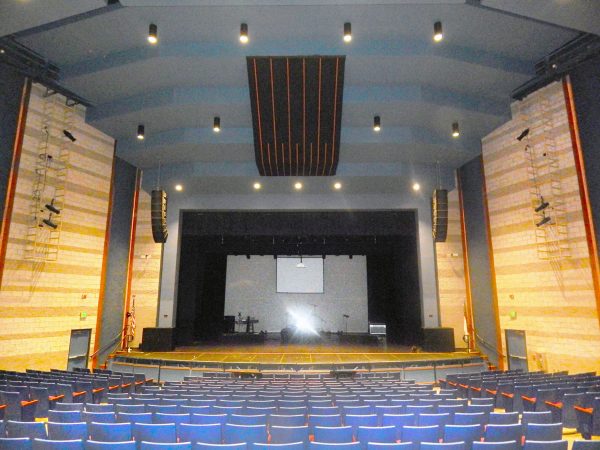 J.E. Broyhill Civic Center
The J.E. Broyhill Civic Center features a 1,000-seat theater/auditorium and large conference facility which together host over 600 showcase, community and corporate events each year. Auditorium events include numerous musical, dance and theatrical performances. Broyhill Civic Center director Jeff Bentley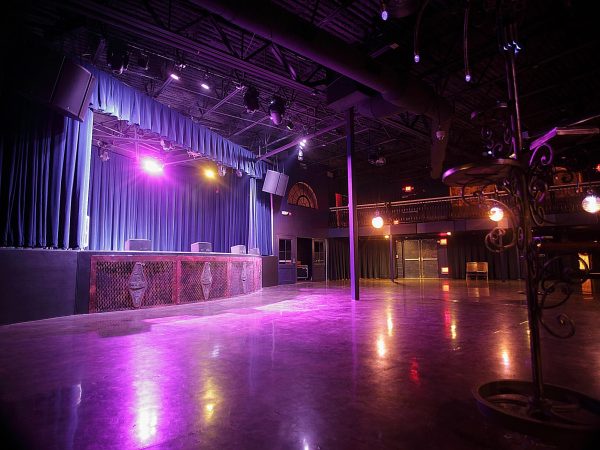 Fete Music Hall
Fete Music Hall is a boutique New England live-music venue dedicated to providing innovative music programming to diverse audiences. Fete has two main performance spaces, as well as a ballroom that accommodates approximately 800, and a lounge for around 100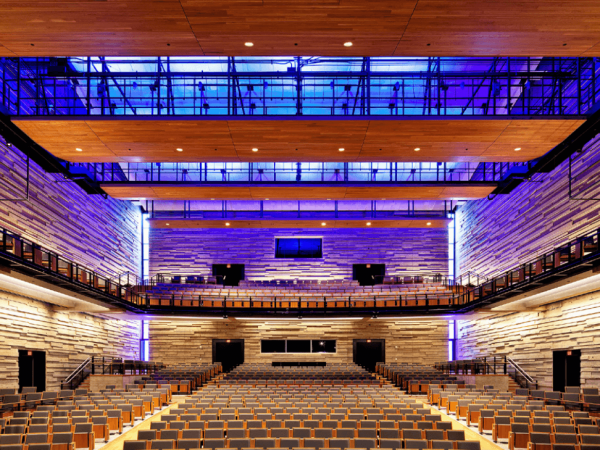 Dallas City Performance Hall
The Dallas City Performance Hall located in the heart of the Dallas Arts District accommodates a range of event types. This first phase included a 750-seat multipurpose hall and its support and public areas. Future phases will add two 200-seat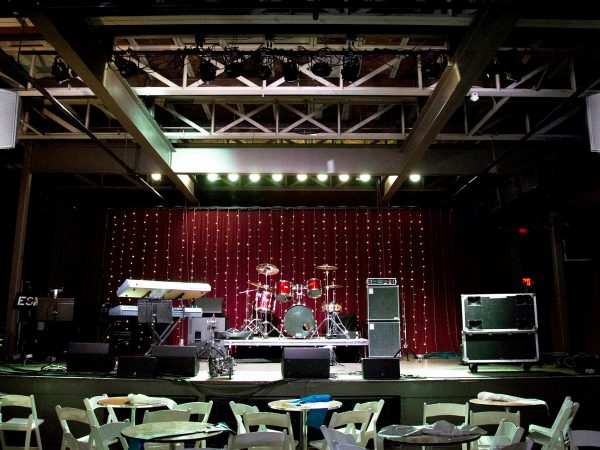 Anthology
Since opening his 1,000-capacity live performance venue Anthology in Rochester, New York in 2016, owner Phil Fitzsimmons has been committed to providing the best possible experience he can for musicians and their fans. Through an iterative process of PA upgrades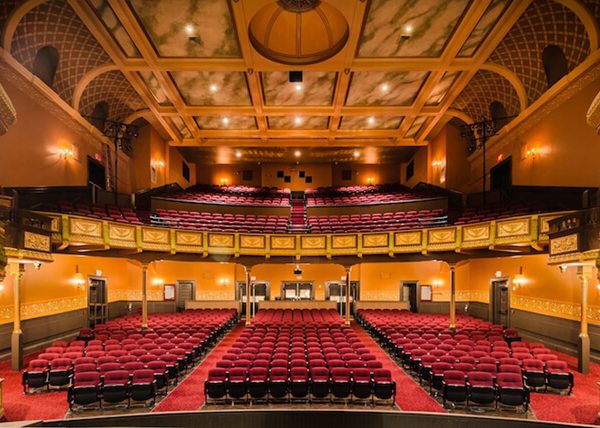 Academy of Music Theatre
The Academy of Music Theatre in Northampton, Massachusetts has a long and storied history as the nation's first municipally owned theater. Opened in 1891, the Academy quickly became a favorite stop on tours of leading troupes and big-name performers, ranging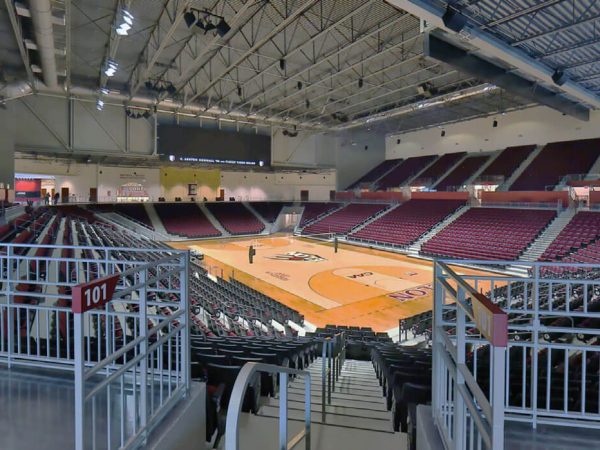 Elon University's Schar Center
The Schar Center is the premier gathering place for major Elon University campus events and home to its NCAA D-1 basketball and volleyball programs. Greensboro, North Carolina's Audio & Light Inc. was selected to design and install a sophisticated, distributed