Meet the Crew
Stephen Siegel
President, Prince of Paperwork, Business Mastermind
Bio
Bio
Stephen has always been interested in music and technology. While an Electrical Engineering and music student at the University of Rochester/Eastman School of Music, he worked as a recording engineer at Eastman's multi-track recording studios. It was this experience that led Stephen to a career in professional audio and acoustics. He oversees Marketing, Sales, and Purchasing, as well as plays a pivotal role in customer support, new business, and product development. Previously, Stephen spent over a decade as a consultant designing acoustics and audio systems, and held executive positions at Eastern Acoustic Works (EAW) / Loud Technologies and Ashly Audio. Stephen remains active in music performance as keyboard player for several Jazz and R&B groups in the Rochester, NY area.
David Gunness
Vice President of R&D, Lead Product Designer, Photographer, Copy Writer, Ambassador to Italy, Facilities Maintenance, Director of Calculus, Technical Writer, Lead Coffee Maker
Bio
Bio
While at the University of Wisconsin, David covered part of his expenses by singing and playing guitar over loudspeakers of his own construction. Upon graduation, he made a go as a pro loudspeaker designer at Electro-Voice and later at Eastern Acoustic Works (EAW). David holds patents on several inventions and writes technology whitepapers (many published by AES). The KF900 large-scale sound reinforcement system, the DSA digitally steered array, and a suite of innovative processing techniques marketed as "Gunness Focusing™", are all consequences of David's career-long emphasis on improving loudspeaker performance with innovative software tools and DSP. These days, he spends his time designing products and inventing new technology applications. Sometimes we let him out of his office to get a little sunlight and fresh water.
Chris Alfiero
Business Sage, International Man of Mystery
Bio
Bio
Chris began his career in Pro Audio joining the sales and marketing organization at Electro-Voice in 1990. In 1996, he moved to Europe and, along with a small team, managed the EV brand for several years. During this time, Chris earned an MBA from the University at Buffalo. From there, he pursued a number of projects, including a Biotech startup which resulted in licensing liquid media technology to industry for stem cell and immune system cell research. Since 2003, Chris has worked with his father in investment management including private equity investments. After meeting up with Stephen and David during the summer of 2007, an opportunity to re-enter the pro audio industry emerged. In 2008, Chris provided investment capital to help form Fulcrum Acoustic.
Andrew Jordan
Director of Manufacturing, Zen Influence, Comic Relief
Bio
Bio
Andy is responsible for overseeing all manufacturing operations including production, scheduling, purchasing and order coordination. Previous to joining Fulcrum, Andy spent nearly twelve years at Eastern Acoustic Works (EAW) working in various roles in product and customer support, and in engineering technical services. Andy is also an accomplished drummer and music lover. He drinks way too much coffee; so much that he's never tried an energy drink in fear of spontaneous combustion.
Rich Frembes
Product Development, Processor Settings, Support Materials, Product Support, Amateur Meteorologist, Receptionist
Bio
Bio
Rich joined Fulcrum Acoustic in 2009 after almost ten years with Eastern Acoustic Works (EAW). During his time with EAW, he advanced steadily through several positions in application/customer support and product development. He also consulted on custom loudspeaker projects and conducted on-site system optimization sessions for high-profile clients. At Fulcrum, he works closely with Dave on all aspects of the product line. A native of Michigan, Rich worked as a FOH and monitor engineer with regional and touring bands in the Midwest. It has been said that Rich can detect the amplitude and frequency of a mosquito's whine, and then provide that mosquito with high-fidelity concert amplification. In his spare time, Rich contemplates the fate of neo-capitalist ideologies in a poststructural era. He is also an inveterate collector of wooden spoons. In 2014, Rich was the recipient of the prestigious Willard Scott medallion for his life-long dedication to the pursuit of weather monitoring and forecasting.
Todd "Ziggy Starbucks" Foster
Director of Sales, Man About Town
Bio
Bio
Todd started his music/audio life as a drummer before realizing that an income would be beneficial. While studying recording technology at the University of Memphis, Todd had the opportunity to operate sound for, and make live recordings for musical groups of many styles. This triggered his interest in large room acoustics and sound system design. At that point, he emerged from the cocoon of the studio and hit the road. For the last 20 years, Todd has filled the roles of sales engineer, system designer, regional manufacturers' rep, rep firm owner, acoustical consultant and church technical director. He enjoys analyzing technical needs and helping create practical solutions to fill them. He is in constant competition with Andy for the Fulcrum caffeine consumption prize.
Jon Sager
U.S. Western Regional Sales Manager, Solutions Sage, Matchmaker
Bio
Bio
Despite Jon's previous experience with major loudspeaker brands Electro-Voice, EAW, QSC and JBL, he has maintained his credibility and integrity as one of the leading solutions-oriented sales guys in the industry. Jon's easy-going west coast manner is the perfect foil for Todd's hyper-caffeinated go-go-go style. Jon also has the dubious distinction of having first introduced Fulcrum co-founders Stephen, David and Chris back in the early '90s.
"Captain" Kirk Lombardo
Loudspeaker Engineer
Ken VanCott
Production Manager, Plywood Whisperer
Bio
Bio
Ken is an experienced woodworker, with substantial experience building and troubleshooting loudspeaker enclosures. As Fulcrum's Production Manager, he oversees all areas of production. His strong "get things done" work ethic is always present but is sometimes masked by his New England chahm. His "Ken-isms" can lighten any mood. One hand washes the other…
And, if you need almost anything done, Ken knows a guy.
Alyson Teller
Production Analyst
Bio
Bio
Alyson has been involved in manufacturing for over 20 years and had worked in every position from assembly to production planner. She is an avid reader and enjoys a good romance novel. At Fulcrum she receives incoming materials, assists with lead time queries and cycle counts, researches inventory issues, and handles all returns.
Don Williams
CAD Designer/Technician, Luthier, Jack of All Trades
Bio
Bio
Don's wide-ranging design and engineering experience makes him a great fit for Fulcrum's R&D department. On any given day you can find him designing loudspeaker enclosures, building crossover prototypes, or running polar tests. And if that isn't enough, Don also custom designs and builds acoustic guitars, and the occasional ukulele, in his spare time. Don graduated from MIT in 2037 with PhD's in Quantum Mechanics and Applied Time Displacement Theory. He spent the next several years developing projects for the US Government. That part of his career was cut short when he decided to move to New England to pursue other ventures. He settled happily in New England in 1999 to live out a quiet and peaceful life. When asked why he left his former life behind, he stated that the world simply wasn't ready for time travel.
Chaz Goodman
Marketing Manager, Wisecracker, Banjo Picker
Bio
Bio
Chaz creates the physical and digital marketing materials for Fulcrum Acoustic. He focuses on expanding Fulcrum's web presence and creating support materials for the sales team. Prior to Fulcrum, Chaz worked at the Museum of Contemporary Art in Chicago where he learned the value of targeted marketing to achieve fundraising goals. As a musician, the banjo is his weapon of choice yet he has also been known to wield the guitar, piano, violin, and singing saw; all while singing with a voice of ethereal honey.
Jeffrey Baker
Purchasing & Logistics, Eternal Rocker
Bio
Bio
Jeffrey joined Fulcrum in 2017, bringing decades of pro audio industry purchasing and logistics management experience to the table. When not deftly managing our materials purchasing, completed order shipment and incoming shipment receipt, don't be surprised to find Jeffrey taking center stage as lead vocalist for high-energy rock bands in and around Central Massachusetts.
Janet Yacino
Order Entry Specialist, Red Sox & Patriots Fan, Munchkin Procurement Officer
Bio
Bio
Janet assumed her newly created position managing Fulcrum's order entry process in 2018. She has extensive pro audio experience and far-ranging interests which include Boston sports and island cruises. Janet has also has worked nights as a bartender while holding down a full-time job, a testament to her strong work ethic as well as a potentially valuable Fulcrum skill set.
About Loudspeaker Manufacturer Fulcrum Acoustic
Fulcrum Acoustic is a professional loudspeaker manufacturer known for its unique approach to loudspeaker design. Employing the research of company co-founder David Gunness, Fulcrum Acoustic overcomes common loudspeaker performance limitations by treating advanced DSP algorithms as integral to their designs. The result is loudspeakers that provide stunning output and unmatched clarity even at high SPLs, in the smallest enclosures possible.
Fulcrum's product catalog includes the TQ Install Series of coaxial installation speakers, VLF Install high-performance installation subwoofers, Prophile Series compact high-intensity music systems, FA Portable high-fidelity portable loudspeakers, Reference Monitors for production and post production, Line Array modules for a wide range of venues, and Cardioid Subwoofers with proprietary Passive Cardioid Technology™.
All aspects of Fulcrum products are designed with the customer in mind: enclosure shapes to complement various architectural styles, thoughtfully designed mounting hardware for ease of installation, and factory-verified processor settings for nearly every professional digital signal processing (DSP) platform.
Founded in 2008, Fulcrum has garnered attention in the crowded professional audio market by manufacturing high quality, high performing products in the U.S., providing personal access to all members of its staff, and offering customers the most responsive technical support in the industry.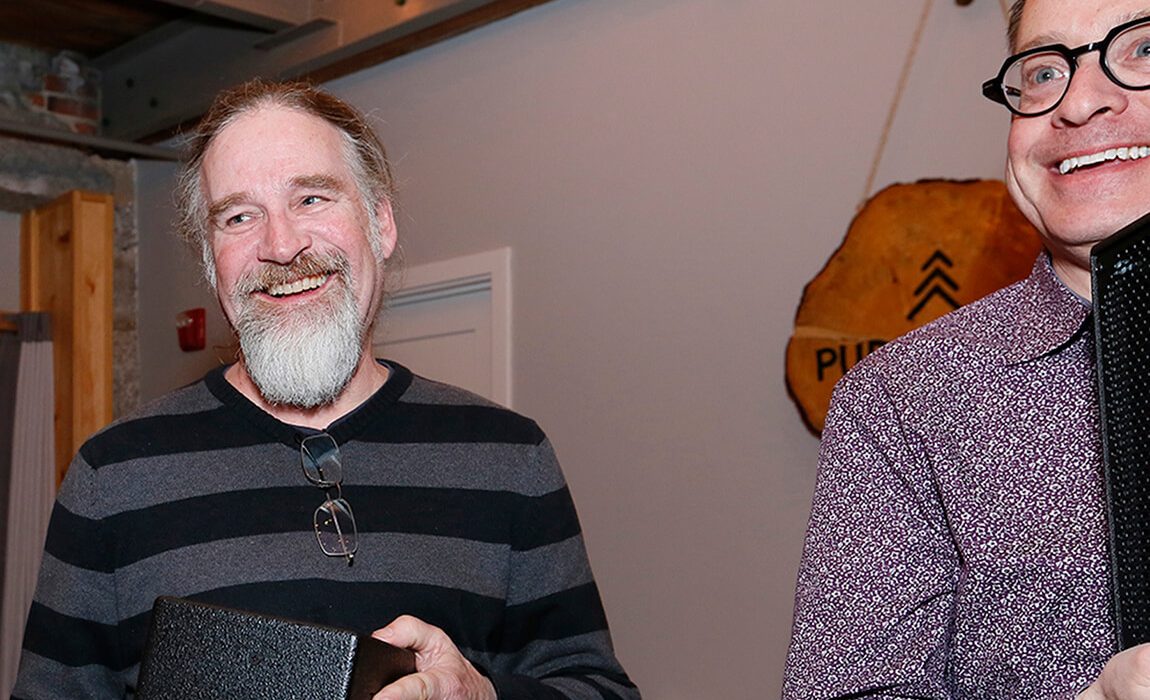 Loudspeaker design hasn't always been an exact science, but it has for us. Since 2008, Fulcrum Acoustic has gained a reputation as a leading innovator in loudspeaker design. Leveraging the creative genius and expertise of legendary audio professionals, Fulcrum continuously raises the bar in loudspeaker technology.
Integrating bold and unconventional coaxial design with proprietary digital signal processing (DSP), our unique approach to loudspeaker design can be found in distinguished and demanding venues worldwide, from performing arts centers and houses of worship, to hospitality venues and sporting facilities.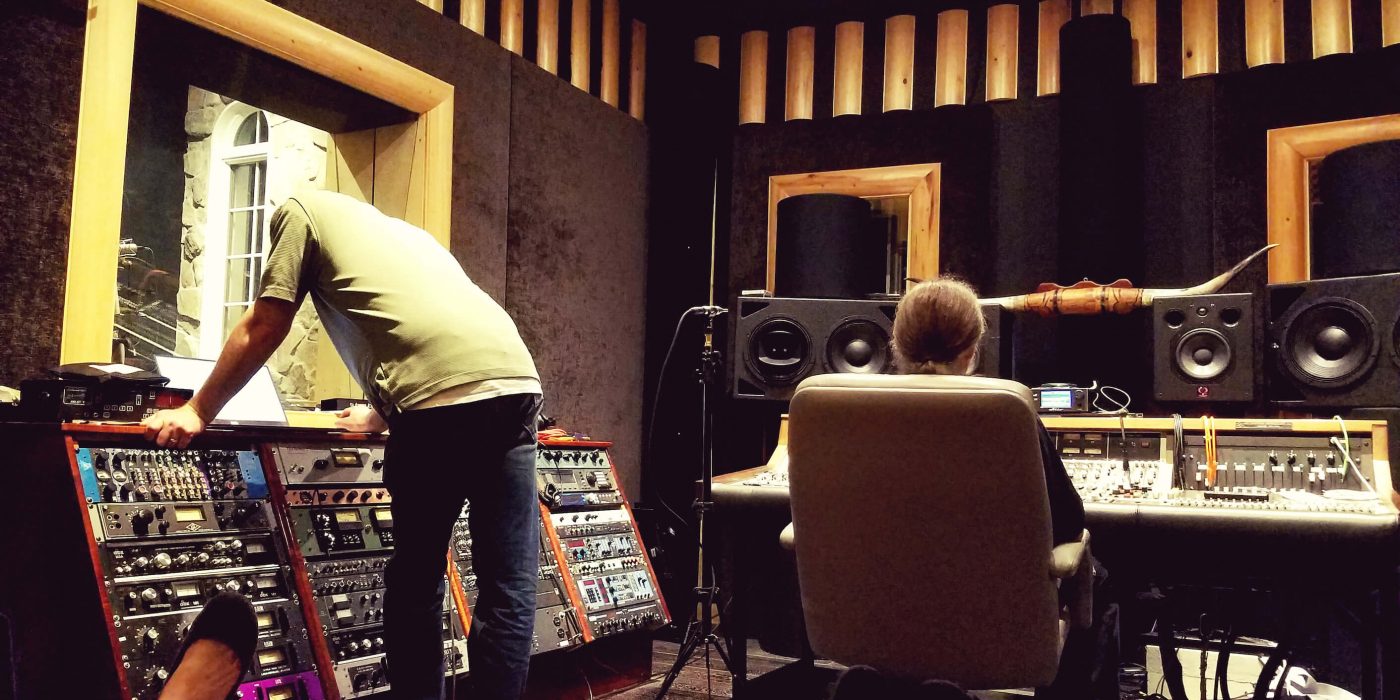 Fulcrum Acoustic co-founder Dave Gunness began his career designing loudspeakers for Electro-Voice, moving on to become an innovative force behind speaker manufacturer Eastern Acoustic Works. He holds numerous patents, including the Passive Cardioid SpeakerTM, the world's first stadium-scale digitally steered system, the first installer-configurable steered array for mid-sized venues, and a suite of innovative processing techniques marketed as "Gunness FocusingTM.
Dave formed Fulcrum Acoustic with co-founder/president Stephen Siegel to continue his career-long pursuit of creating new and better loudspeakers through the innovative use of DSP and breakthrough acoustical design.