Toro Toro Pan-Latin Steakhouse
Designed and Installed by Randy White of Pro Audio, Lighting and D.J.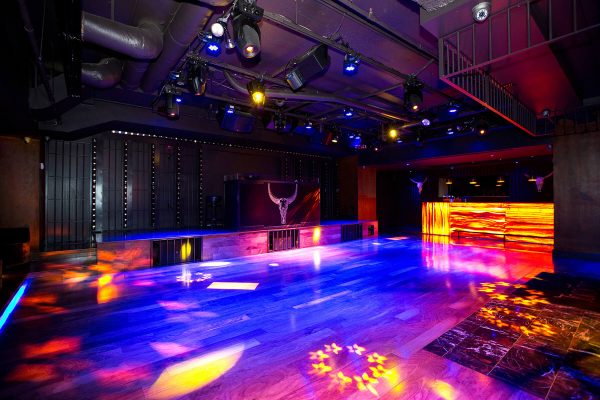 Chef Richard Sandoval's Toro Toro Pan-Latin Steakhouse in Washington, D.C. is noted for its high-end Central and South American cuisine. Descend the restaurant's cage-enclosed stairs after 10 p.m., and you step directly onto the dance floor of a beautifully appointed, 5,000 square foot "super lounge" that features ultra-premium Latin spirits, and music by world-renowned DJs. The Toro Toro team was seeking a sophisticated sound system with great coverage and fidelity to set their late-night venue apart from the competition.
Challenges
The underground, rectangular space with a nine to ten foot ceiling and lots of hard reflective surfaces presented some unusual acoustical challenges.
Solution
A distributed system provided the best solution for the room's layout and the high sound pressure levels (SPLs) required. For the main area, two M-Series Dual 12 inch Coaxial Loudspeakers were used to deliver visceral impact at high SPLs with a dedicated LP transducer to provide maximum mid-bass impact. Three TS215 Dual 15 inch DirectRadiating Subwoofers were installed into the front of the stage to handle sub lows. A mixture of compact yet powerful Fulcrum S-Series and P-Series loudspeakers and US212 Dual 12 inch Direct-Radiating Subwoofers were deployed to fill the areas around the banquettes and the sides of the dance floor.