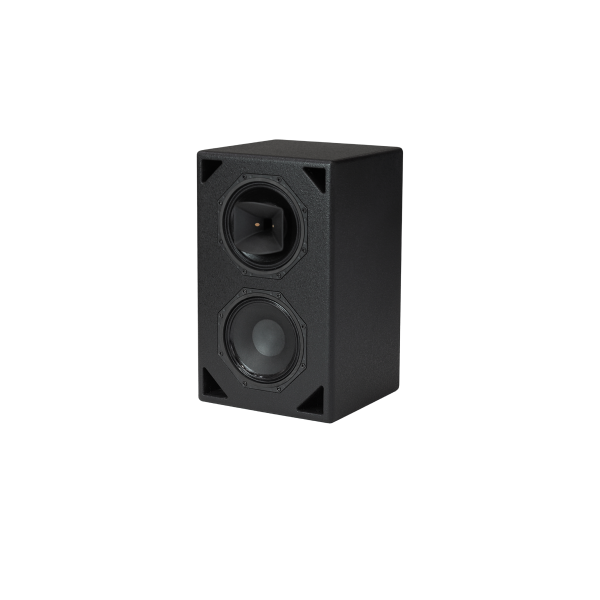 RM28 8″ Coaxial Reference Monitor
RM28 Dual 8" Coaxial Reference Monitor
90° x 60° Coverage Pattern
Operating Mode:

Bi-amplfied w/ DSP

Operating Range:

37 Hz to 23 kHz

LF Transducers:

8.0" ceramic magnet woofer, 2.0" voice coil

HF/LF Transducers:

Coaxial 1.7" titanium diaphragm compression driver; 8.0" woofer, 2.0" voice coil; single neodymium magnet

Power Handling at Nominal Impedance:


LF: 63 V / 250 W @ 16 Ω
HF/LF: 69 V / 300 W @ 16 Ω

Equalized Maximum SPL (peak / continuous):

124 dB / 118 dB
The RM28 is a 3-way coaxial reference monitor that provides the accuracy, pristine imaging and precise transient response required of all professional studio monitors, but with the high output capability demanded by high-energy genres. Its 90° x 60° coaxial transducer may be rotated 90° to provide optimal coverage in a vertical orientation as a main monitor, or in horizontal orientation to present a low profile over the meter bridge. The RM28 is available both in the standard studio version, which is designed to sit on a meter bridge or speaker stands, and in an installation version which includes multiple M10 and M6 threaded points for 3rd party mounting/suspension hardware.

Fulcrum Acoustic's TQ™ processing is an integral part of the RM28 design. Sound, innovative acoustical design combined with state of the art digital processing leads to exceptional clarity and precise transient response, even at very high sound pressure levels. Presets optimized for either vertical or horizontal enclosure orientations are available for many supported DSP platforms.

The coaxial and low frequency transducers are mounted in independent, asymmetrical chambers designed to minimize standing waves. In addition, the internal volume and porting are optimized for extended low frequency response. This combination results in a highly articulate low mid transient response and surprisingly visceral low frequency extension. The absence of a grille and its supporting structures reduces reflections and diffraction, which contributes to the RM28's spacious, well defined image and open sound stage.

The RM28 is primarily intended for use as a near or mid-field monitor in recording studios and A/V production suites; but it is also an ideal choice for cinemas, museum exhibit spaces, multimedia presentation facilities, boardrooms, and high end home theaters: any environment in which pristine audio quality is desired and a protective grille is not necessary.

Projects Using the RM28 8″ Coaxial Reference Monitor