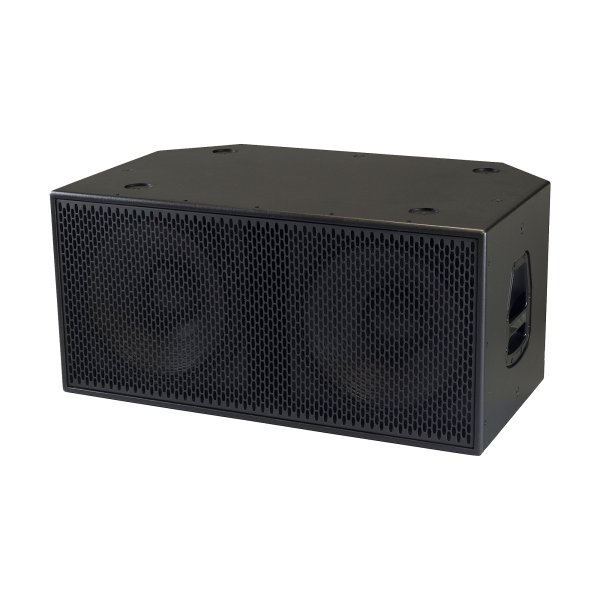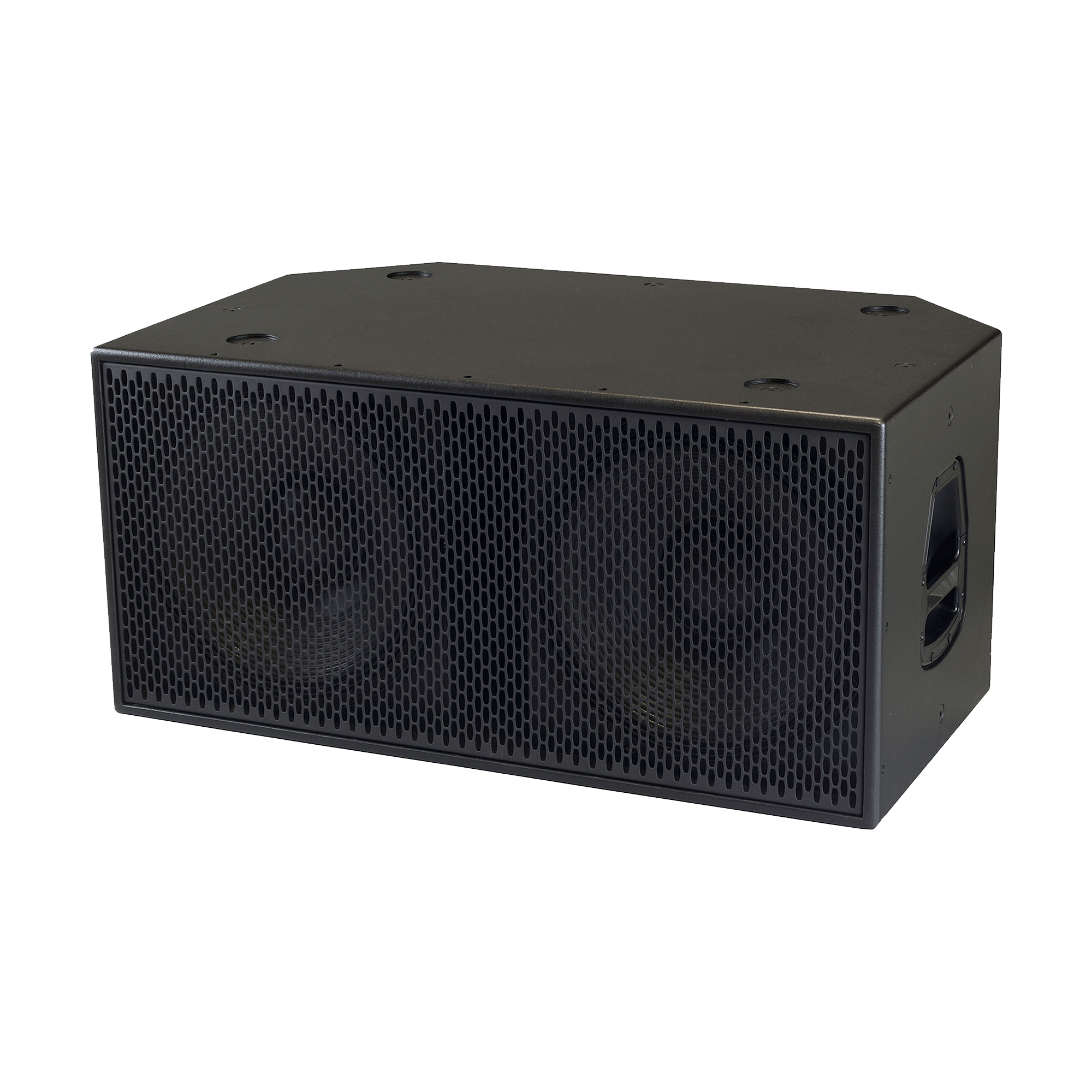 Sub215L Dual 15″ Direct-Radiating Subwoofer
Designed to provide extended low frequency support and high SPLs in installations that require a low profile enclosure.
Sub215L Dual 15" Direct-Radiating Subwoofer
Operating Mode:

Single- or Dual-amplified w/ DSP

Operating Range:

23 Hz to 131 Hz

LF Transducers:

2x 15.0″ woofers, 4.0″ voice coil; ceramic magnet

Power Handling at Nominal Impedance:

2000 W @ 4 Ω

Equalized Maximum SPL (peak / continuous):

137 dB / 131 dB (half space)
Overview

The Sub215L is a low profile, dual 15 inch vented subwoofer that is designed to provide extended low frequency support in a wide variety of installations. Its premium, high power transducers are physically engaging, yet are musically articulate enough to reproduce the subtlety and harmonic nuance of an upright bass or the low strings of a piano.

The Sub215L requires digital signal processing, and many platforms are supported. The Sub215L is an excellent option any time a subwoofer with robust SPL capability is required to fit under a short stage or similar structure. This makes it the perfect choice for large houses of worship or theatres, live reinforcement or dance systems, high intensity DJ monitors, A/V screening rooms, and distributed low frequency reinforcement in nightclubs and theme parks.


Technologies

The two 15 inch woofers in the Sub215L have high power, 4 inch voice coils, and are capable of impressively large excursion. The enclosure is optimally tuned to provide maximum low frequency output in a compact package.
Projects Using the Sub215L Dual 15″ Direct-Radiating Subwoofer